温馨提示:
1、微信公众号:RaveList
2、微信小程序:RaveList
3、官网:jjboom.net
4、如需加入【RaveList微信群】,添加微信:outrock
5、公众号回复【1107】查看官方活动推文
6、公众号回复【1107.t】直达购票地址
7、您的支持是我们坚持的动力!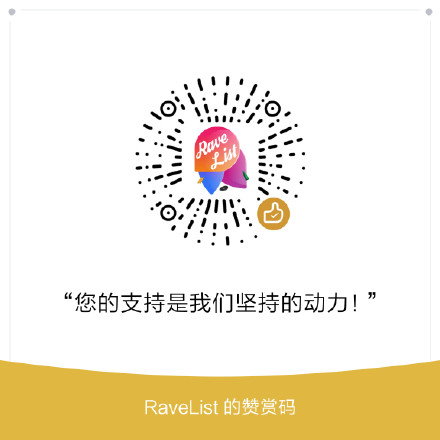 2018 DREAMLAND 奇幻之旅电子音乐节
中国•腾格里沙漠•梦想之城
10.02/03
今晚20:00限量早鸟票准时开抢
限量预售GA将在9月1日12:00正式开售
This evening at 20 o'clock, the limited early tickets are ready to be compete for, and the limited pre-sale GA will be official sold at 12:00 on Sept. 1st.
2018DREAMLAND奇幻之旅即将启程
在正式开票前,首批阵容如约而至
还有多达两位数的神秘艺人即将公布
下方隐藏神秘阵容提示
认真阅读,请勿错过
2018 DREAMLAND Fantasy Tour is about to begin. Before the tickets officially at sale, the first lineup arrived as scheduled. There are as many as over a dozen mysterious artists kept secret at present Here below hide some mysterious lineup tips, read it carefully or you may miss it.
当之无愧的Hardstyle第一人

自2006年在Defqon.1首次演出后就被人们熟知
也是DJ MAG史上排名最高的 Hardstyle DJ
The No.1 Hardstyle with no doubt, well-known since the first performance in Defgon.1, also the No.1 Hardstyle DJ during the DJ MAG history.
14年因作品Are You With Me闻名全球
去年首次进入全球百大排行榜就空降第26名
Tomorrowland更是为他设置了个人舞台
Known to the world for the song Are You With Me in 2014. And suddenly ranked 26th first in the World Top 100 last year, Tomorrowland even set up a personal stage for him.
Barong Family旗下DJ双人组
 Bass house 界领军人物
DJ double team of Barong Family, and leading role of Bass house.
来自荷兰的Hardstyle 先驱
大家评价他的音乐"优雅如绅士,奔放似野兽"
Hardstyle pioneer from Netherlands. People say his music is elegant like gentlemen while violent like beasts.
Barong Family旗下最激进的电子音乐人
Bass/Trap/Moombahton都是他的代表风格
The most radical electronic musician of Barong Family, with the representative styles of Bass, Trap and Moombahton.
俄罗斯国宝级DJ三人组合
引领着Progressive和Electro-house的发展
DJ triple DJ team from Russia with national treasure level, leading the development of progressive and electro-house.
2013年Redbull Thre3style台湾区冠军
台湾地区的代表性音乐制作人之一
Champion of Taiwan of Redbull Thre3style in 2013. One of the representatives of music producers in Taiwan.
亚洲首屈一指的音乐制作人
善于将BASS和电子音乐中最激情的元素结合
Supreme music producer of Asia, good at combining the most passionate elements of BASS and electronic music.
第一个签约Supermodified的中国艺人
音乐风格以Basshouse、Futurehouse为主
The first Chinese artist signing with Supermodified, whose music styles are mostly Basshouse and Futurehouse.
如果说这次公布的首批阵容是诚意满满
那么即将公布的神秘阵容
可以说豪华,却不乏走心
无论你爱打拳还是需要颈椎治疗
想毫无顾忌的放肆撒野还是拥抱自我
你可以在这片沙漠中触摸到绿洲和海洋
或者体验在舞台前和所有陌生人一起大合唱
在漫天烟花和音乐中泪流满面的感动
If the first lineup announced this time can be called being full of sincerity, then the mysterious lineup will be announced soon. It can be said to be luxurious, while there is no shortage of heart. Whether you love boxing or need cervical treatment. You can swear wildly here without any scruples. You can touch both the oasis and the ocean in this desert. You can also experience once with all the strangers in front of the stage. ouched in tears over the fireworks and music.
The mystical lineup will be announced soon...
DREAMLAND奇幻之旅的体验并不局限于舞台前。在这个沙漠中拔地而起的梦想之城里,我们分享音乐、艺术和一切美好事物,营地部落中的篝火派对,骑着骆驼游荡在大漠的闲散,陌生人们一起躺在柔软的细砂上肉眼看银河……
The experience of Dreamland fantasy journey is not just in the stage. In the city of dream rising from the deserts, we share music, art and all beautiful things, camping parties in the clan, riding camels wandering in the desert, and idle strangers lying together on the soft sand with eyes noticing the Milky Way...

 2017 DREAMLAND AfterMovie 
关于DREAMLAND
不需要用传统概念中的"电音节"来定义
……
About DREAMLAND, it shouldn't be defined as a "Electronic Music Festival" with the traditional concept...

更多信息请持续关注
DREAMLAND官方发布平台
DreamlandOfficial(ID:wakenEM)